PanGood Power has happy events repeatedly recently.
On November 30, 2020, PanGood Power passed the intellectual property management system certification;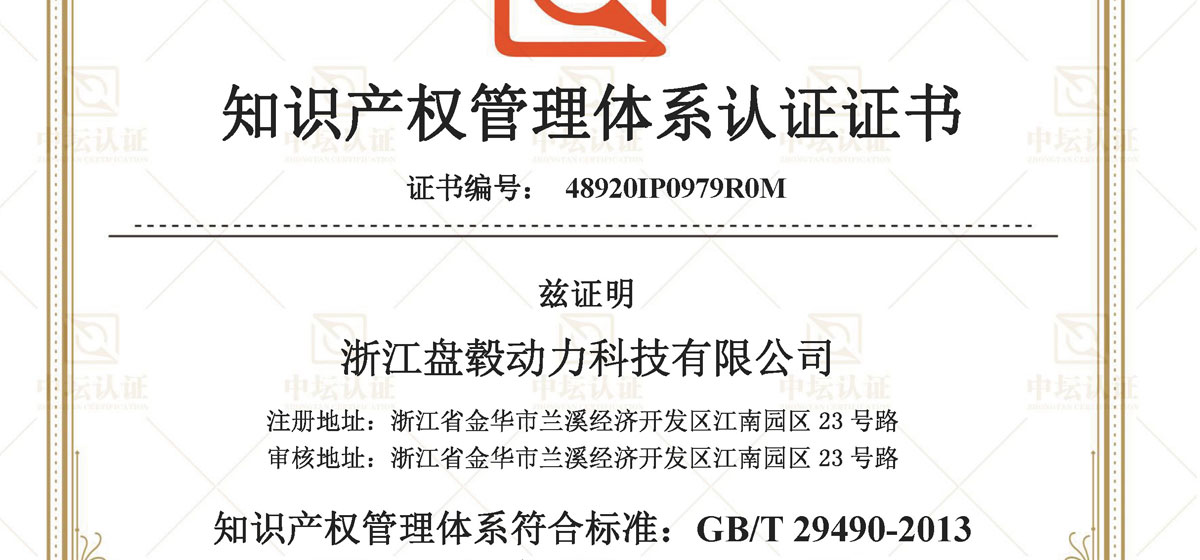 On December 1, 2020, PanGood Power was identified as "Songjiang District Patent Pilot Enterprise"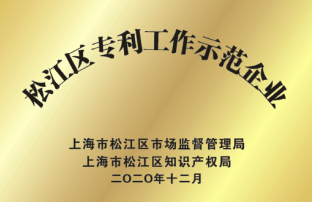 The protection of intellectual property rights is to protect innovation. In the six-character culture gene of "truth, innovation and mutualism", innovation is the way of development, innovation is the competitive advantage, innovation is the force for growing. So since the first day of establishment, PanGood Power has taken the patent work as an important indicator to measure innovation. The recognition of the third party is the affirmation of PanGood Power work, but also for the next phase of PanGood Power work spur.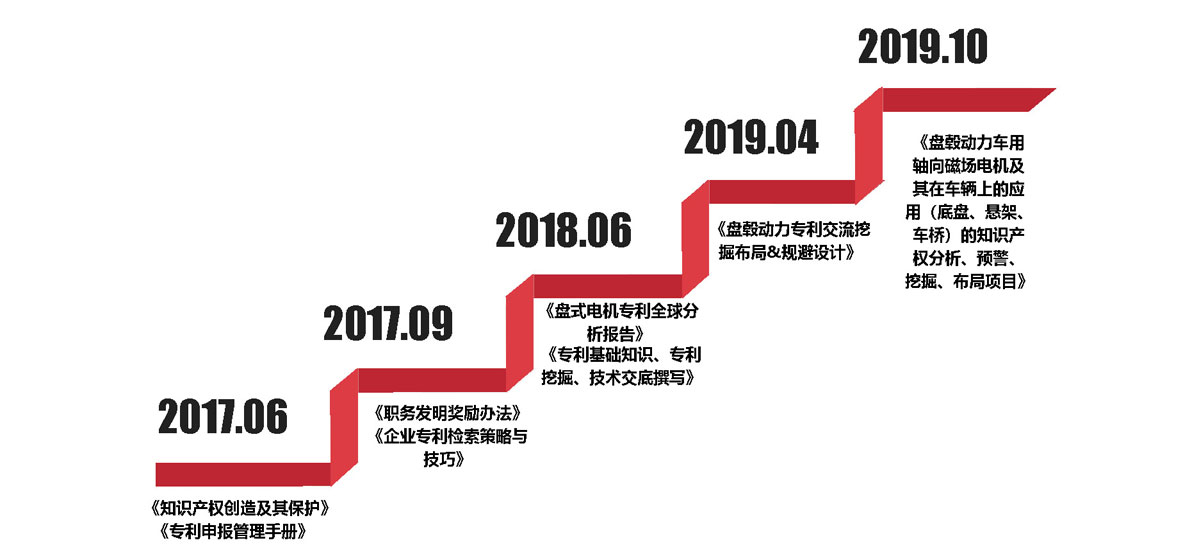 For the patent work, PanGood Power has always upheld the "core advantages of PanGood Power expressed through patents, forming patent barriers and technical threshold advantages in the field of electric drive.
MANAGEMENT POLICY: innovation and development, to the technology development and patent declaration form technical barriers, to ensure the core products in the industry's continuing competitive advantage, gradually achieve the company's leadership in the new energy motor industry.
MANAGEMENT GOAL: to strengthen the research and development of technology absorption, accelerate patent technology transformation efficiency, enhance the level of the company independent innovation and technology innovation promote upgrading enterprises, improve enterprise core competitiveness.
For R&D and the system does not set the number of patents, mainly through incentives to guide employees to pay attention to patents, patent declaration, and constantly transform the core technology into patents. As a start-up company, PanGood Power has invested more than millions RMB in single patent award since its establishment.
PanGood Power has established a special patent identification, declaration, management and monitoring system, and match the management of specially-assigned person. By November 2020, the total number of PanGood Power patent applications was 746, including 173 invention patents, of which 6 have been authorized so far. A total of 491 applications for utility model patents have been filed, 377 of which have been authorized. A total of 66 design patents have been applied for, of which 57 have been authorized. Another 16 PCT international patent applications. Keywords such as "axial magnetic flux" and "AFPMM" were searched through the three-party patent retrieval service platform. The name of PanGood Power gushing out, is not only more but also of high quality.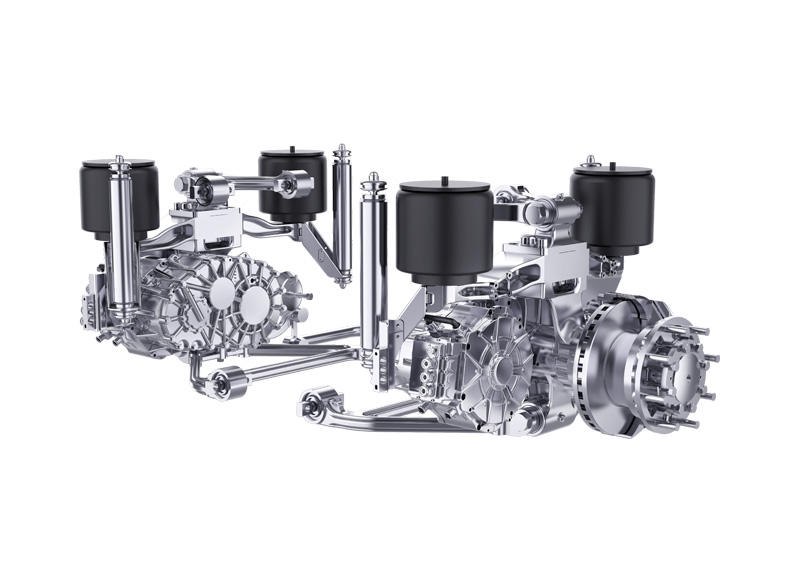 Note: THE PDS240kW four-airbag independent suspension wheel drive system has been applied for 303 patents of various types, and core authorized patents such as Chinese invention patent ZL201811008356.4, etc.
Innovation leads to the future. The work carried out by the state in the field of intellectual property has created a better environment for enterprises, in which enterprises are expected to "spring breeze", dare to invest, dare to innovate, and make great strides continuously to jointly build the "Great Wall" of patent and innovation.